Join us for the annual Commencement Ceremony on Friday, April 26, 2019, at Moody Gardens Convention Center to recognize your educational accomplishment with faculty, friends, and family.
To ensure the best experience, please review the information below and complete all requirements.
Pinning & Commencement Ballots
All ballots for Commencement 2019 have closed.
Reflection & Commencement Ballots
All ballots for Commencement 2019 have closed.
Meet Our Special Guest Speaker
Cindy Zolnierek, PhD, RN, CAE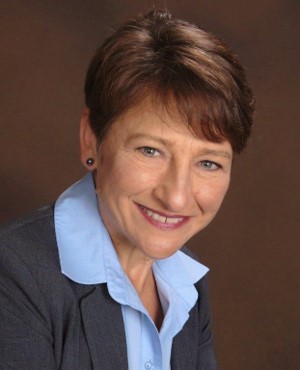 As chief executive of the Texas Nurses Association, Dr. Zolnierek leads the strategic operations of the Texas Nurses Association, a professional membership organization of registered nurses that empowers Texas Nurses to advance the profession. She is active in policy development, actively negotiating legislative approaches to address nursing's agenda. Dr. Zolnierek's nursing career spans advanced practice, chief nurse executive, and academic roles. She has authored numerous publications focusing on nursing practice, advocacy, and care of persons with serious mental illness. She received a BSN from University of Detroit – Mercy magna cum laude, an MSN in Adult Psychiatric Mental Health Nursing from Wayne State University, and a PhD in nursing from University of Texas at Austin where she was recognized as the outstanding Doctoral student.
Questions about the ceremony? Check out our
Hotel Accommodations
Students and guests are offered a special nightly rate of $184 for Thursday, April 25, 2019, through Saturday, April 27, 2019. Contact the reservations department by April 4, 2019 and specify the UTMB School of Nursing Commencement.
Moody Gardens Hotel
One Hope Blvd. Galveston, TX 77554
Employment & Alumni
Register for membership to the SON Alumni Association. Get connected, network and share professional news, learn about employment opportunities and watch for upcoming events!
Connect with other nurses, build your network, advance your career and search for education opportunities with this online networking tool for nursing professionals.
REGALIA
Please use the following link to order your Commencement regalia and/or UTMB announcements: https://buildagrad.com/utmbson
Enter your 6-digit UTMB student ID number (do not enter the 000 prefix).
Your email address is required to receive a confirmation.
To avoid late fees, the deadline is

April 5, 2019

for all regalia orders.
DNP graduates only must enter their tam size.
NURSING PIN
Please use the following link and directions to order your SON pin by February 1, 2019: http://www.jbrandt.com
Click on the "LOGIN NOW" on the bottom left of the homepage
Enter the following login information:

Login ID/Email: utmb@jbrandt.com
Password: nursing2019

Click on "Nursing Students Click Here" and find "UTMB" in the drop-down menu
Make your selection (Choose between Sterling Silver, Gold Filled, 10k Gold, or 14k Gold)
After you "Add to Cart", review your selection and "Proceed to Checkout"
Complete "Billing Details" and click on "Bill and Ship to this Address"

(DO NOT CHECK "Save this address in my address book")

Complete "Shipping Method" by selecting $1.00 shipping
Complete payment information
For additional details and photos, use this link.