Proceeds from Holiday Style Fashion Show & Luncheon support the School of Nursing's Bachelor of Science in Nursing Honors Program.
About the Honors Program
The Honors Program attracts some of the brightest and most sought after nursing students in Texas. This prestigious program grooms students to be leaders in their field. Participants in the program perform at the top of their class, engage in an immersive community and public health project, and engage with state and local legislators on health policy issues. Your investment in these brilliant students will yield great rewards for the patients, families, and communities they will serve.
We Hope to See You There!
7 November 2019
11:00 am to 1:00 pm
Frances Anne Moody Ballroom at the Moody Gardens Hotel, Spa and Convention Center
Questions? Email holiday.style@utmb.edu or call (409) 772-8267
Sponsor Now
Haute Couture Table

$10,000

Premiere runway seating for ten (10) guests

Couture Table

$5,000

VIP runway seating for ten (10) guests

Designer Table

$3,000

Prime seating for ten (10) guests

Fashionista Table

$2,000

Prominent seating for ten (10) guests

Atelier Ticket

$1,000

Prominent seating for one (1) guest

Vogue Ticket

$500

VIP seating for one (1) guest

Prete a Porte Ticket

$300

Prime seating for one (1) guest

Individual Ticket

$175

Seating for one (1) guest

No seating will be reserved
2019 Sponsors
A heartfelt thank you to our sponsors, without whom this event and the Honors Program would not exist.
The John P. McGovern Foundation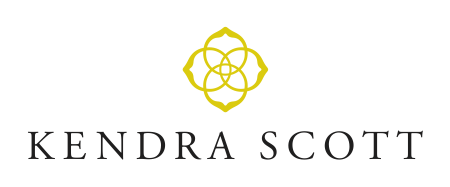 Dr. Leon Bromberg Charitable Trust Fund
The Anne and Henry Zarrow Foundation
Robert L. Moody Foundation
Williams Way Partnership, Ltd.
Mary Ann Murphy & Margo Markowitz
Fashionista Sponsor

Dr. Virginia Brooke and Dr. Tina Cuellar
Mosquito Café and Patty Cakes Bakery
Your Reservation Includes:
Runway show produced by Lenny Matuszewski ft. fashions by TOOTSIES

Gourmet lunch prepared by the fabulous chefs of the Moody Gardens Hotel, Spa and Convention Center

Pop-Up boutiques by TOOTSIES for your runway fashions and Kendra Scott for your fave jewelry!

Phenomenal silent auction packages sure to please the most discerning holiday shoppers
Holiday Style Fashion Show & Luncheon Committee
( click to expand )
Co-Chairs
Luncheon Committee

Libbie Ansell

Lauren Balentine

Caroline Morettin Barnes

Co-Chair - Gentlemen's Committee

Jill Bryant-Bova

Tonya Callender

Machele Chaljub

Mary Cooper

Stephanie Sunseri Doyle

Marci Ehmann

Laura Elder

Anne Forester

Seal Grief

Michele Hay

BJ Herz

Gerry Hornstein

Chair - Reservations

Sally Kline

Marjorie Kusnerik

Maryellen LeDuc

Leah Low

Margo Markowitz

Cindi Matthews

Ann McLeod Moody

Francie Moody-Dahlberg

Mary Ann Murphy

Karen Kusnerik Owen

Chair - Auction

Debra Perich

Sarah Piel

Janice Pierson

Eliza Kempner Quigley

Catherine Randall

Patricia Rennick

Marie Robb

Cynthia Smith

Susanne Sullivan

Kathy Vrabec

Dancie Ware

Janet Shukanes Wegner

Co-Chair - Gentlemen's Committee

Elise Ott Worthen

Gentlemen's Committee