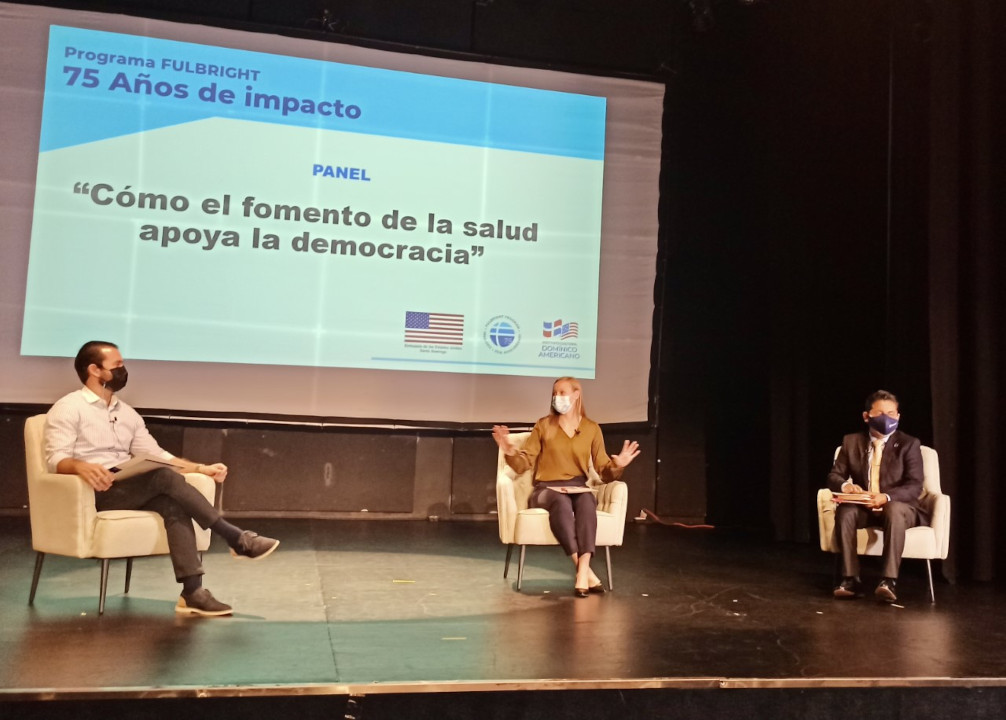 Before making an impact in nursing and health care, Dr. Heidi Luft, Ph.D., RN, lived and breathed gymnastics from ages 4 through 18 – and even was highly recruited to pursue that dream in college – until a higher calling came.
That higher calling has led Dr. Luft into a career of nursing for nearly a decade in which she teaches on health ethics and policy, team science, peace and conflict, determinants of health, cultural humility in health care, global health, and study abroad in Latin America.
My first experience abroad was in 2008 as a student in Nicaragua, Dr. Luft said. The health inequities that I saw, but did not yet understand, left me curious and wanting to learn how I could help. Now, almost 15 years later, I would say that I choose this focus because I feel it is my ethical and moral responsibility.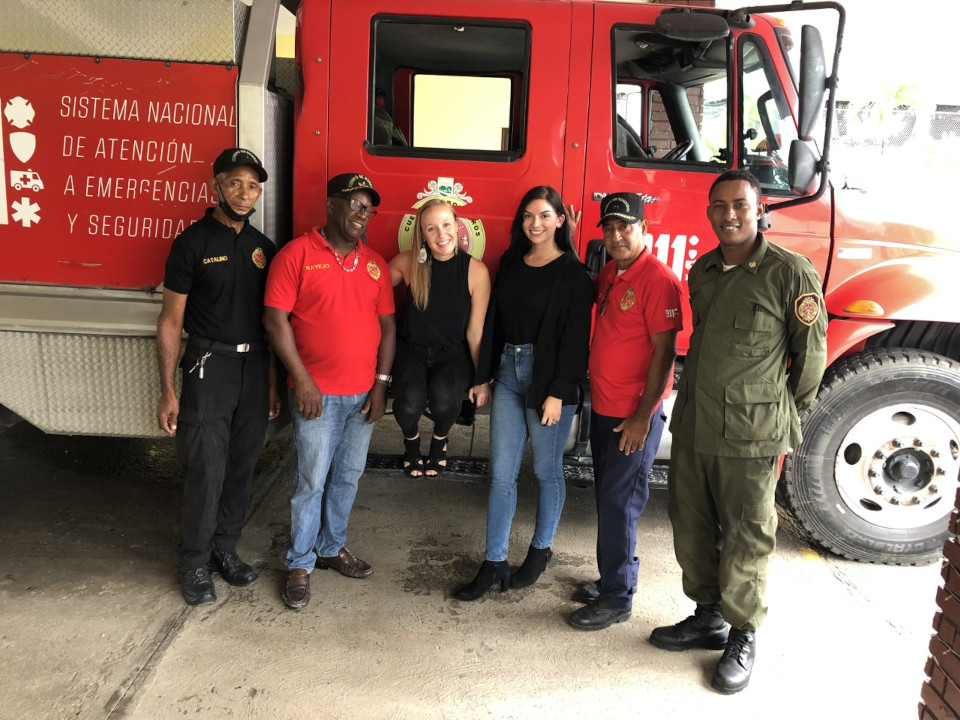 Through that experience, as well as her current stay in the Dominican Republic, it has taught Dr. Luft that much of the inequity we see across the globe today is the result of historical and present-day exploitation of countries in the Global South by countries in the Global North for political and economic gain, she said.
I know I cannot 'fix' the situation, but I think it is my imperative to leverage the privileges and power I have as a white female scholar from the Global North to these countries in advancing the health priorities they have identified for their communities, Dr. Luft said.
Dr. Luft, who is a tenure-tract Assistant Professor at the University of Texas Medial Branch School of Nursing and an Associate Researcher for the Center for Violence Prevention, is an implementation science pioneer in Latin America, leading some of the first studies in the region that have involved rigorous application of D&I (dissemination and implementation) methods and theories to design implementation strategies for school-based evidence-based interventions in the Dominican Republic.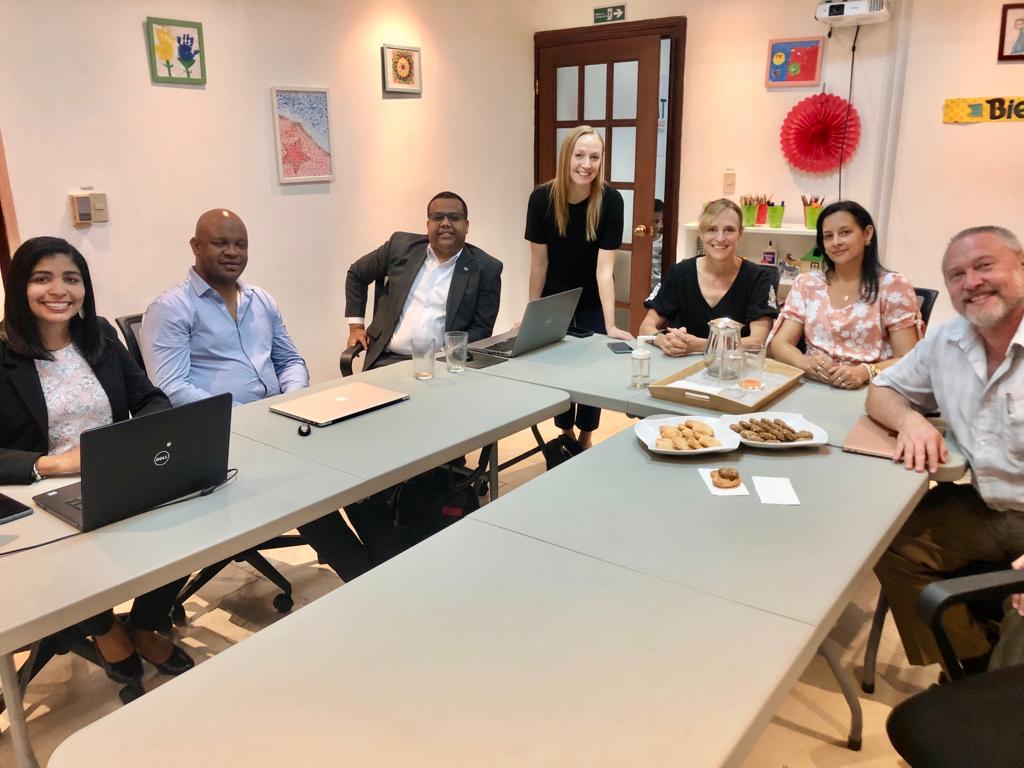 It is through this work which has led to Dr. Luft being named a 2022 Fulbright alumna of the Dominican Republic U.S. Scholar Program.
Being named a scholar has opened so many doors and expanded my partnerships in the Dominican Republic exponentially, Luft said. It has allowed me to create some exciting new opportunities for exchange and collaboration to UTMB faculty and students in research and education. It has showed me how much is possible through international collaboration.
Those collaborations have allowed Dr. Luft and her Dominican mentor to develop and co-teach a course on team science to students and faculty at the Autonomous University of Santo Domingo – the first established university in the Americas, she said.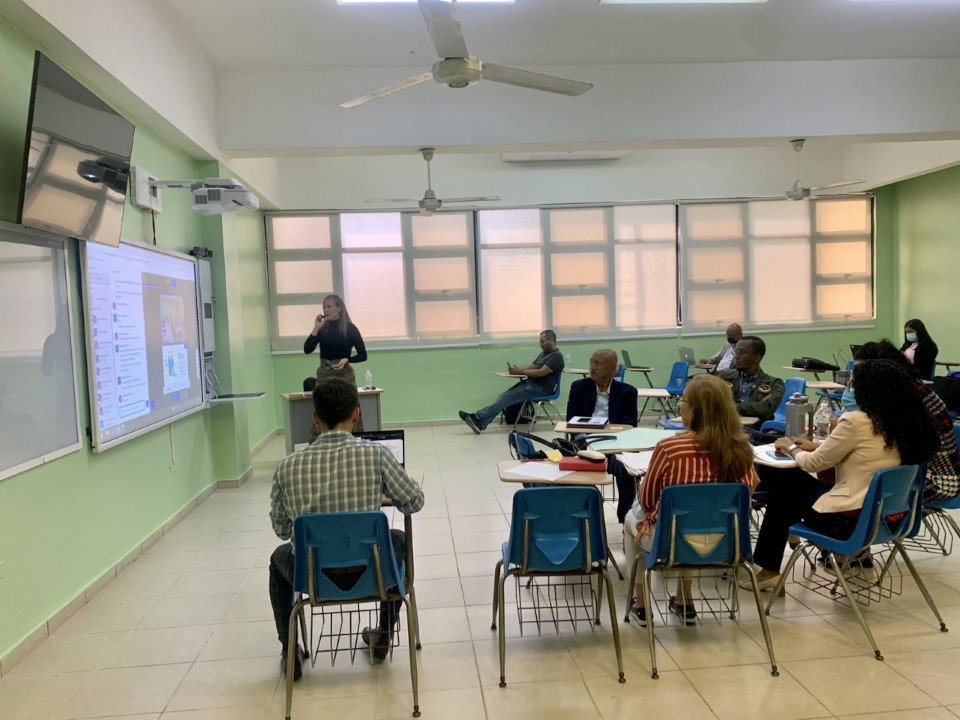 And although work-life balance can be a challenge, Dr. Luft, her partner and 4-year-old daughter take it all in stride by having Pizza Friday's, playing music together, and exploring the mountains, countryside, and deserts of the Dominican Republic to reconnect and rest, she said
Dr. Luft and her team are currently working on setting up the structure for UTMB students and faculty to engage in quality international educational experiences and conduct rigorous, high-impact research in the Dominican Republic.
It has not always been the easiest path, but I'm most proud that I followed my passion for global health, Dr. Luft said. The love I have for what I do, and my supportive, brilliant research team keep work fun, exciting, and productive. Really wonderful things are in the works... stay posted!