SON News Articles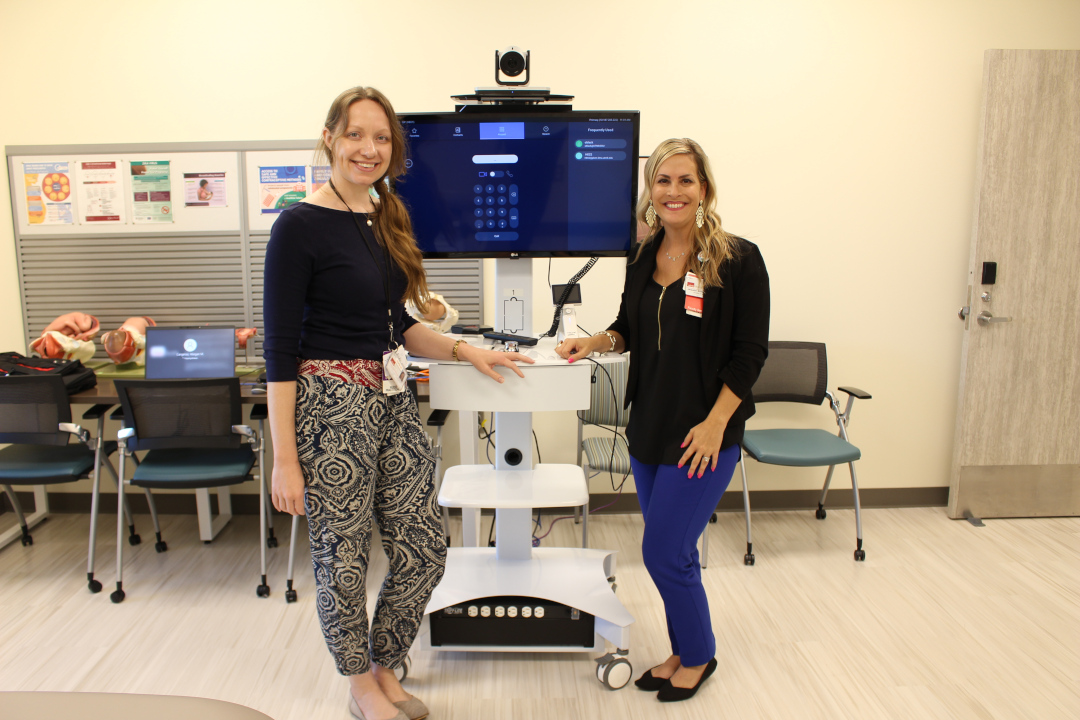 A new telehealth certificate program being developed at UTMB School of Nursing aims to improve care for patients in rural areas, where there are often not enough health care professionals to meet the communities' needs.
Innovations in Healthcare Delivery in Rural and Underserved Communities: A Stackable Telehealth Certificate has been funded by the Texas Higher Education Coordinating Board (THECB) through the Accelerating Credentials of Purpose and Value Grant Program. Dr. Kristen Starnes-Ott, director, and Dr. Jacquelyn Svoboda, co-director, are working on course development with plans to launch in January 2023.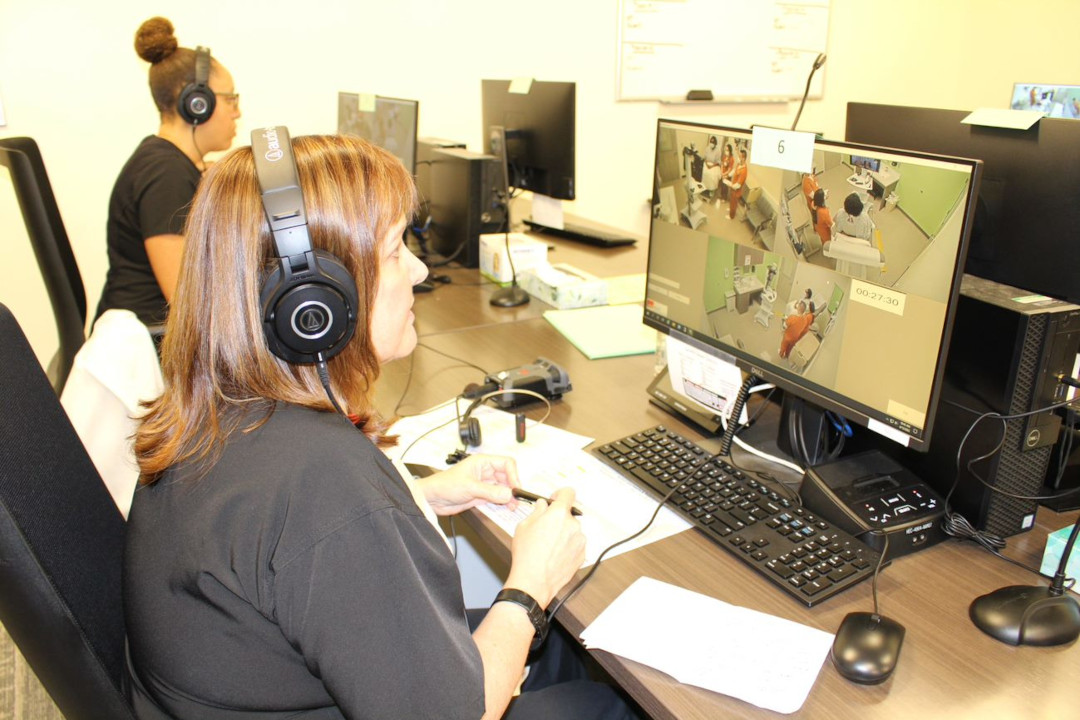 The shortage of trained health care professionals in rural areas was a problem prior to COVID-19, but as Dr. Starnes-Ott says, The COVID-19 pandemic only exacerbated this problem and highlighted the inadequacies of our current healthcare system to reach the most vulnerable communities in need.
According to the Texas Rural Health Association and Rural Health Hub, there are 64 counties in the state without a hospital, 25 counties without a physician, and 75% of counties are designated as Health Professional Shortage Areas (HPSA). For telehealth to be a widely adopted solution across Texas, providers need resources, education, and support to eliminate barriers and successfully implement telehealth tools into modern healthcare practice, Dr. Starnes-Ott says.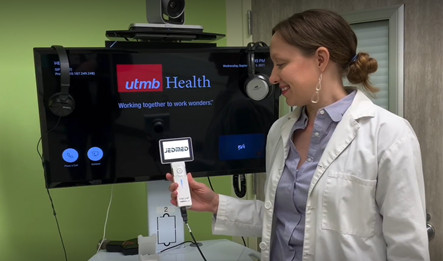 She points out that many health care institutions shifted to a telehealth model as an emergency measure when the pandemic began, but much was done without training. With proper preparation, training, and implementation, she says, telehealth has great potential to help patients receive needed care in areas with a shortage of health care providers.
The SON's program will consist of a three-semester (12 months), nine-credit certificate offering evidence-based techniques in telehealth patient presentation, telehealth etiquette, and telehealth coordination. It will utilize the four Ps of telehealth: planning, preparing, providing, and performance evaluation.
These foundational pillars will guide the development and implementation of the program, which will include synchronous and asynchronous online sessions, as well as modular engagement with standardized patient encounters to provide collaborative, competency-based practicum opportunities. The University of Texas Virtual Health Network, which supports UT System campuses in leveraging technology to improve health care, is a consortium partner in the program.
Individuals from all health care disciplines who have direct patient care roles and a minimum of a bachelor's degree are encouraged to apply. Preference will be placed on applicants from rural health providers in Texas.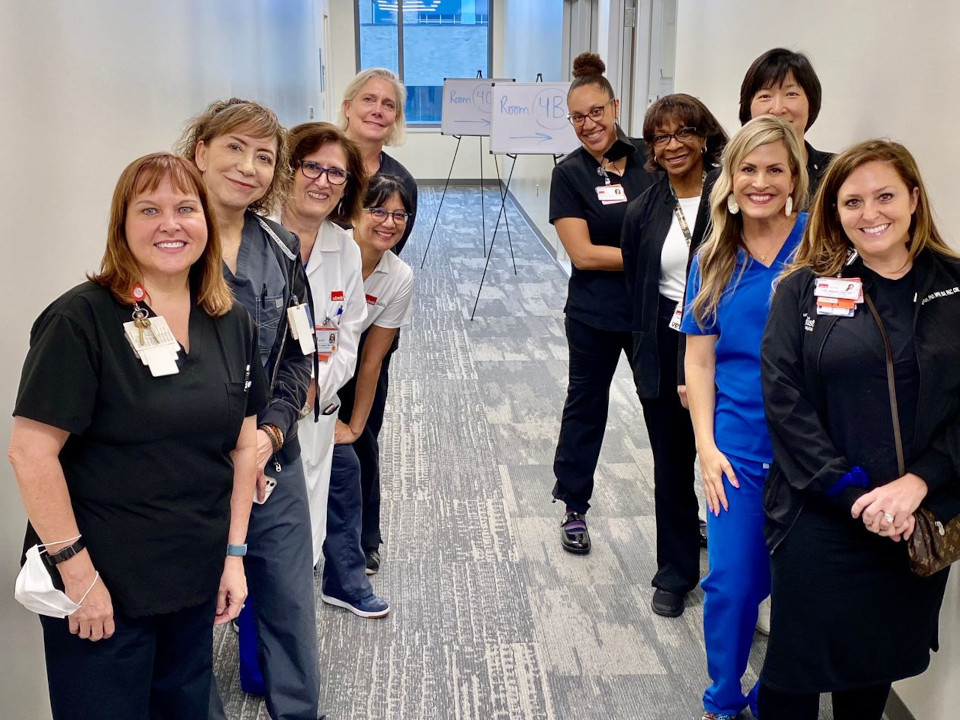 The SON is also partnering with Texas Area Health Education Centers (AHEC) East, which links 100 East Texas counties and more than 18 million people to community health workforce development, health opportunities, and resources. Through this partnership, the SON may identify and market to potential applicants that are interested in starting or enhancing their telehealth programs in rural areas and clinics.
The program directors anticipate admitting 20 students this Fall to begin the program in January.
Upon completion of the program, students will earn a certificate. Credits earned may then be applied toward a graduate degree. However, the program is also designed to be beneficial on its own, equipping healthcare providers with tools to better meet rural communities' healthcare needs.
If the student completes the entire certificate offering, the offering will culminate in a 'toolkit' for the student to start a telehealth program in a patient care clinic, Dr. Starnes-Ott said.
Dr. Svoboda says, By utilizing innovative strategies and platforms, students will strengthen their confidence and their ability to apply telehealth in clinical practice settings.
Applications for the program will open this Fall. Visit the SON's Certificates page to learn more.