SON News Articles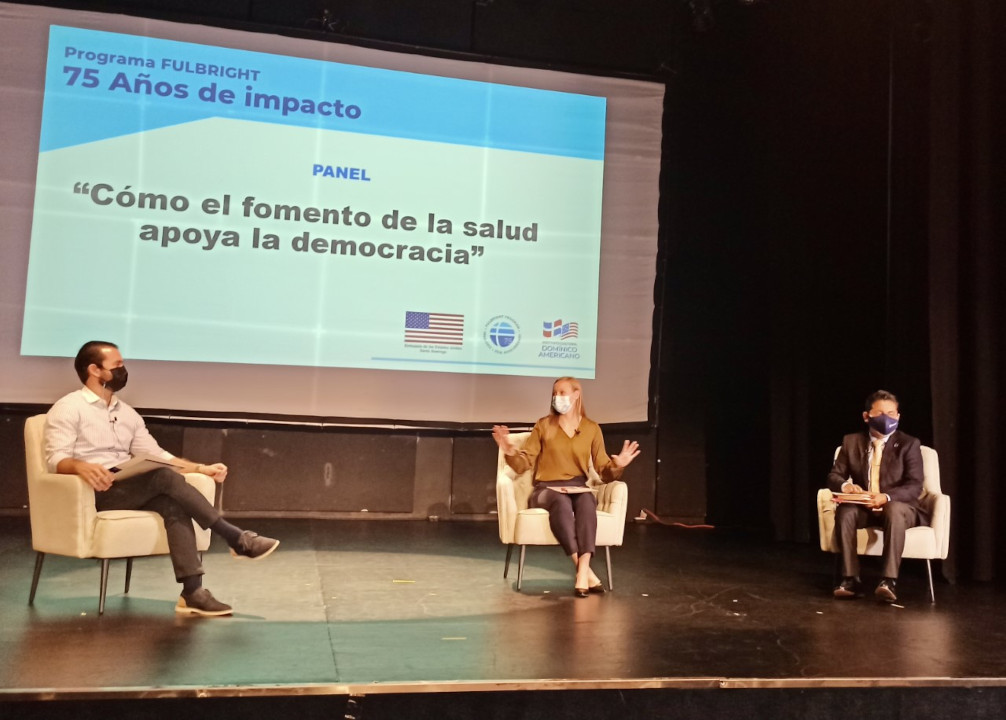 Before making an impact in nursing and health care, Dr. Heidi Luft, Ph.D., RN, lived and breathed gymnastics from ages 4 through 18 – and even was highly recruited to pursue that dream in college – until a higher calling came.
That higher calling has led Dr. Luft into a career of nursing for nearly a decade in which she teaches on health ethics and policy, team science, peace and conflict, determinants of health, cultural humility in health care, global health, and study abroad in Latin America.
My first experience abroad was in 2008 as a student in Nicaragua, Dr. Luft said. The health inequities that I saw, but did not yet understand, left me curious and wanting to learn how I could help. Now, almost 15 years later, I would say that I choose this focus because I feel it is my ethical and moral responsibility.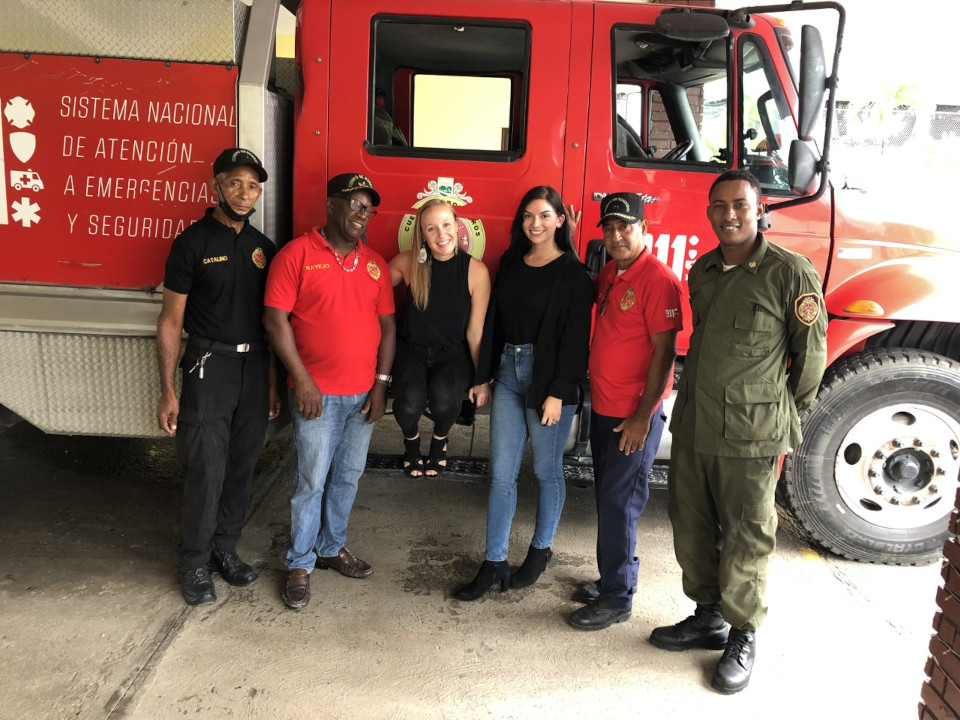 Through that experience, as well as her current stay in the Dominican Republic, it has taught Dr. Luft that much of the inequity we see across the globe today is the result of historical and present-day exploitation of countries in the Global South by countries in the Global North for political and economic gain, she said.
I know I cannot 'fix' the situation, but I think it is my imperative to leverage the privileges and power I have as a white female scholar from the Global North to these countries in advancing the health priorities they have identified for their communities, Dr. Luft said.
Dr. Luft, who is a tenure-tract Assistant Professor at the University of Texas Medial Branch School of Nursing and an Associate Researcher for the Center for Violence Prevention, is an implementation science pioneer in Latin America, leading some of the first studies in the region that have involved rigorous application of D&I (dissemination and implementation) methods and theories to design implementation strategies for school-based evidence-based interventions in the Dominican Republic.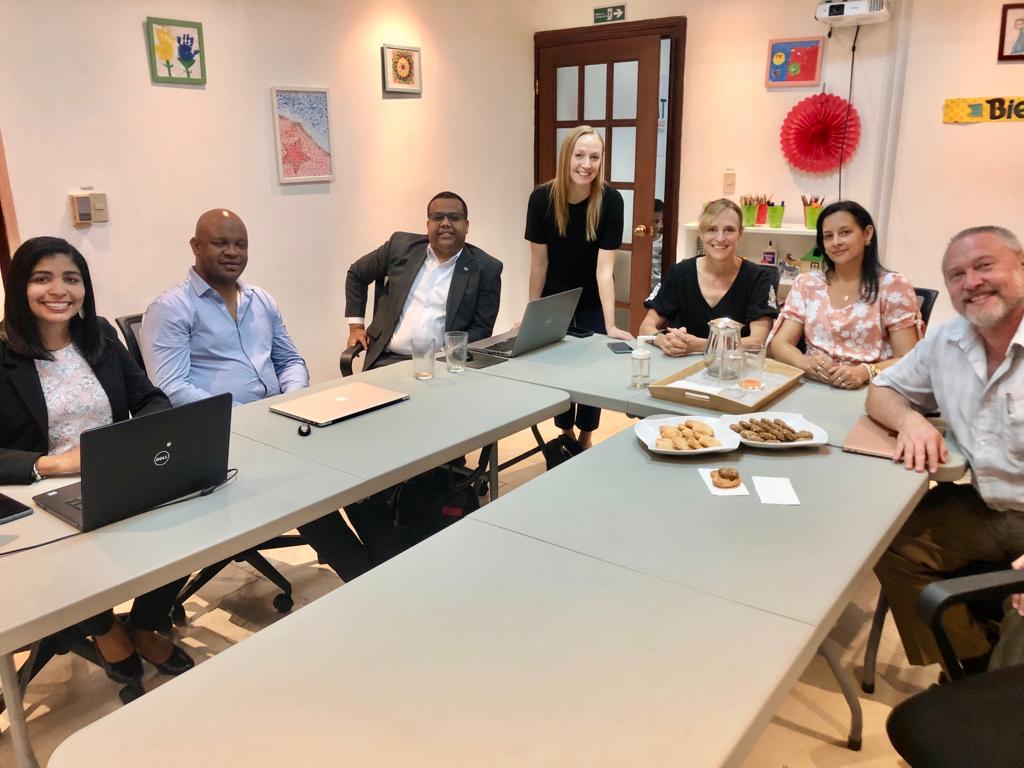 It is through this work which has led to Dr. Luft being named a 2022 Fulbright alumna of the Dominican Republic U.S. Scholar Program.
Being named a scholar has opened so many doors and expanded my partnerships in the Dominican Republic exponentially, Luft said. It has allowed me to create some exciting new opportunities for exchange and collaboration to UTMB faculty and students in research and education. It has showed me how much is possible through international collaboration.
Those collaborations have allowed Dr. Luft and her Dominican mentor to develop and co-teach a course on team science to students and faculty at the Autonomous University of Santo Domingo – the first established university in the Americas, she said.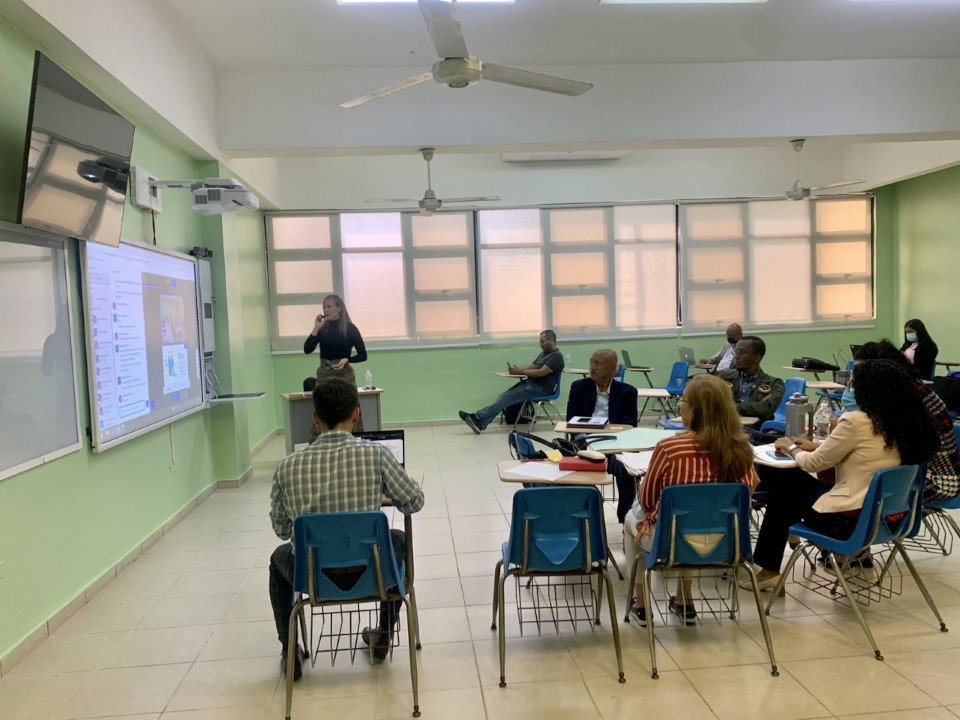 And although work-life balance can be a challenge, Dr. Luft, her partner and 4-year-old daughter take it all in stride by having Pizza Friday's, playing music together, and exploring the mountains, countryside, and deserts of the Dominican Republic to reconnect and rest, she said
Dr. Luft and her team are currently working on setting up the structure for UTMB students and faculty to engage in quality international educational experiences and conduct rigorous, high-impact research in the Dominican Republic.
It has not always been the easiest path, but I'm most proud that I followed my passion for global health, Dr. Luft said. The love I have for what I do, and my supportive, brilliant research team keep work fun, exciting, and productive. Really wonderful things are in the works... stay posted!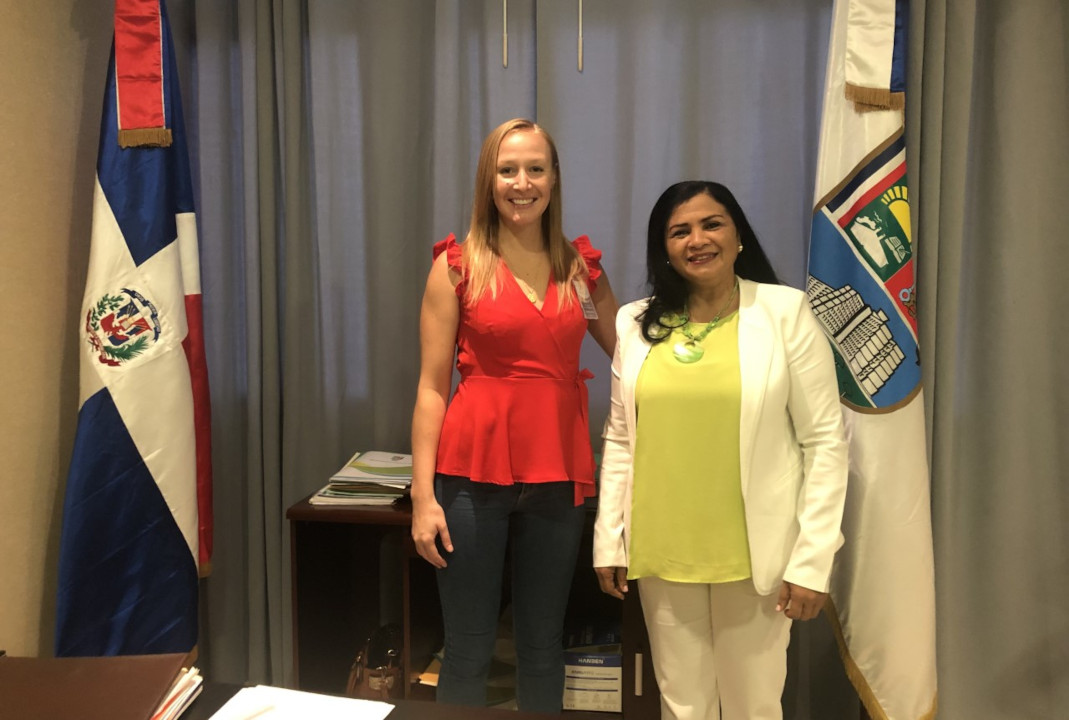 iLead program recognized for innovative use of iPads by BSN students
The University of Texas Medical Branch at Galveston School of Nursing (UTMB SON) has been recognized as an Apple Distinguished School for 2021-2024. The nursing school's program called iLead (Innovative Learning Environment Accelerating Discovery) was recognized for innovation in learning, teaching, and leading with technology in the classroom.
Apple Distinguished Schools qualify as centers of innovation, leadership, and educational excellence. These schools use Apple technology to connect students to the world, fuel creativity, deepen collaboration, and make learning personal.
Recognition of UTMB School of Nursing as an Apple Distinguished School highlights our success in creating an innovative and compelling learning environment that engages students and provides tangible evidence of academic achievement, said Dean Deborah J. Jones, PhD, MSN, RN. Delivering high-quality education is essential to our success, and iPad technology keeps everyone connected.
At orientation, Bachelor of Science in Nursing (BSN) students are issued an iPad and Apple Pencil. Faculty members – most of whom are Apple Certified Teachers – employ Apple technology to engage the students in project collaborations, presentations, course assignments, simulation labs, and research activities in the BSN Traditional curriculum. Additionally the Apple technology is used to facilitate simulated clinical practice settings.
Our experience demonstrates that one-to-one iPad implementation facilitates students' active learning and empowers innovative pedagogy for educating future nurses, said Chair for Undergraduate Studies Patricia Richard, PhD, RN.
The power and immediacy of the iPad technology enhances students' engagement and encourages critical thinking in a manner equally accessible to all students.
More than 1,100 iPads have been distributed since iLead began in summer 2019, and students have reported that the iPad has been a positive addition to their learning experience. Having access to the iPad helped me better organize my notes and textbooks onto one device, saved me money by purchasing e-versions of the textbooks instead of paper copies, and really transformed how I utilize technology for learning, said Daniel Frost, 2021 BSN graduate. Before coming to school here, I had never used an iPad or tablet. I appreciate the efforts that everyone at UTMB has put into implementing this technology initiative.
UTMB School of Nursing has a tradition of embracing new educational technology, Dean Jones said. In fact, the graduate program began using iPads to facilitate clinical site visits. Sheba Luke, DNP, MSN, RN, assistant professor in our Department of Graduate Studies, confirms that the use of FaceTime to evaluate the progress of our nurse practitioner students in their clinical sites is an innovative method utilizing this technology.
Faculty observe the students via FaceTime on their iPads as the student performs a history and physical on a patient in their clinical setting along with their preceptor. This method proved to be an effective and efficient way to evaluate student clinical progress virtually versus in-person, said Luke.
The use of a videoconferencing platform for virtual clinical site visits provides the student an introduction to the concepts of telehealth as technology and information literacy is one of the nurse practitioner core competencies. The ability to be innovate and proficient with the use of technology is a necessary skill to develop for future health care providers.
We look forward to expanding iLead throughout the curriculum and further implementing innovative ideas for teaching and learning, said Dean Jones. The Apple Distinguished Schools program is by invitation only for accredited public and private schools that meet the program qualifications and eligibility requirements. Recognition is for three years, with an opportunity to be invited to continue in the program.
Read more about UTMB SON's iLead program HERE.
University of Texas Medical Branch at Galveston School of Nursing Dean Deborah J. Jones, PhD, MSN, RN, has appointed faculty member Elizabeth (Liz) Petitt, DNP, APRN, to a new role as Director of the Master of Science in Nursing (MSN) Program.
Petitt is currently an assistant professor in the nursing school's Department of Graduate Studies. She succeeds Maureen Wilder, DNP, RN, who is retiring after 40 years of service at UTMB.
Petitt will lead a program ranked by U.S. News and World Report at #17 out of 173 graduate nursing schools in its 2021 survey of Best Online Master's in Nursing Programs. UTMB School of Nursing also is listed at #14 in Best Online Family Nurse Practitioner Master's Programs and #6 in Best Online Master's in Nursing Programs for Veterans (up from #10 the previous year).
Drs. Wilder and Petitt will work closely to facilitate a smooth transition, said Dean Deborah J. Jones. Dr. Petitt's background, experience, passion, and enthusiasm will be great assets as a leader for our MSN Program.
Petitt has worked at UTMB for 30 years, 29 of those in health care and nursing. She is an alumna of UTMB, having earned both her MSN (2008) and BSN (1999) degrees from the School of Nursing. She earned her Doctor of Nursing Practice (DNP) from the University of Alabama at Birmingham, where she was named the outstanding DNP student in her class in 2018.
Petitt's clinical expertise is as a Dermatology Nurse Practitioner. Her research interests include skin cancer prevention and sun protective behaviors, as well as health promotion and disease prevention. As a faculty member, Petitt is engaged in creating dermatology content, lectures, skills, case studies, and test items within the MSN curriculum. She will continue to teach and lead our seven different MSN tracks.