Alumni Spotlight: Kourtney Derouen, BSN, RN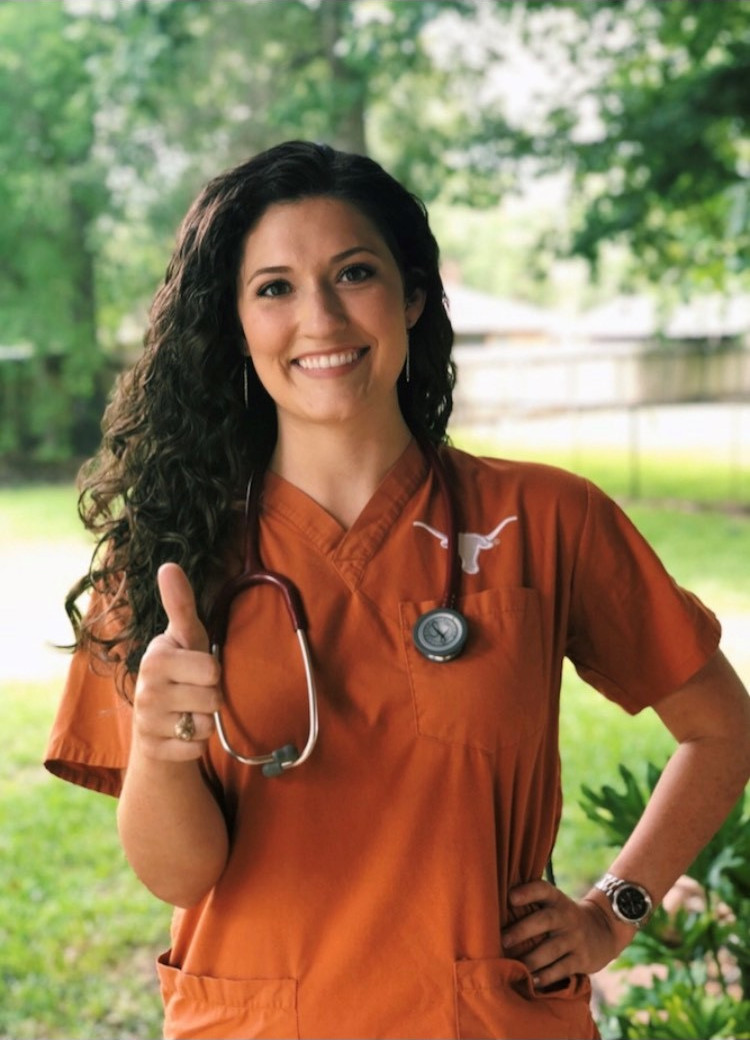 Kourtney Derouen, BSN, RN
The hands-on experience that students obtain in the BSN program is a critical part of their training. Spring 2018 graduate Kourtney Derouen knows this well. As a member of her hospital's Hurricane Laura ride-out team in southwest Louisiana, she drew on all her skills to ensure her patients' safety.
Being a part of the ride-out team during Hurricane Laura was an experience like no other. You train and go over protocols for what to do when disaster strikes, but it is nothing compared to the real thing, Derouen said.
Derouen is an RN on the cardiac/telemetry floor at CHRISTUS Ochsner St. Patrick's Hospital in Lake Charles, an area left devastated in the storm's wake. Working collaboratively with colleagues from all areas of the hospital, she was committed to help keep patients safe throughout the harrowing ordeal.
Although a hurricane of Laura's magnitude is a unique experience, Derouen had a strong educational foundation to prepare her. A native of Orange, Texas, she chose UTMB after speaking with several BSN program alumni who gave high recommendations. She also appreciated that many of the clinical training sites are in the Texas Medical Center, where there would be opportunities to work on and learn from a wide variety of cases.
My education at UTMB prepared me for this role by providing that core foundation of nursing knowledge and skills, Derouen said. Obviously there is still a lot to be learned in your first job as a graduate nurse, but the education I received from UTMB helped make it an easy transition from student to practicing nurse.
Now that Derouen has been in her professional role for a while, she looks back on nursing school recognizing the experiences that have been most valuable to her in her career. She encourages those who are entering nursing school to take advantage of every learning opportunity that comes their way.
Be as hands on as you can in your simulation labs as well as clinical rotations. Don't be afraid to speak up if you need extra practice or to ask to perform a skill in clinicals, she said. Every experience you can get while in school and in clinicals will help you that much more with your first real nursing job.