Do you envision yourself becoming a nurse advocate? Are you interested in maternal health equity and how health care policy and professional engagement can make an impact on patient outcomes? If so, we invite you to apply to an exciting co-curricular program offered to UTMB's BSN students.
Mission
To provide innovative approaches to developing the undergraduate nursing student skill set in addressing maternal health inequities through advocacy, policy exploration, professional engagement, and service-learning.
Summary / Overview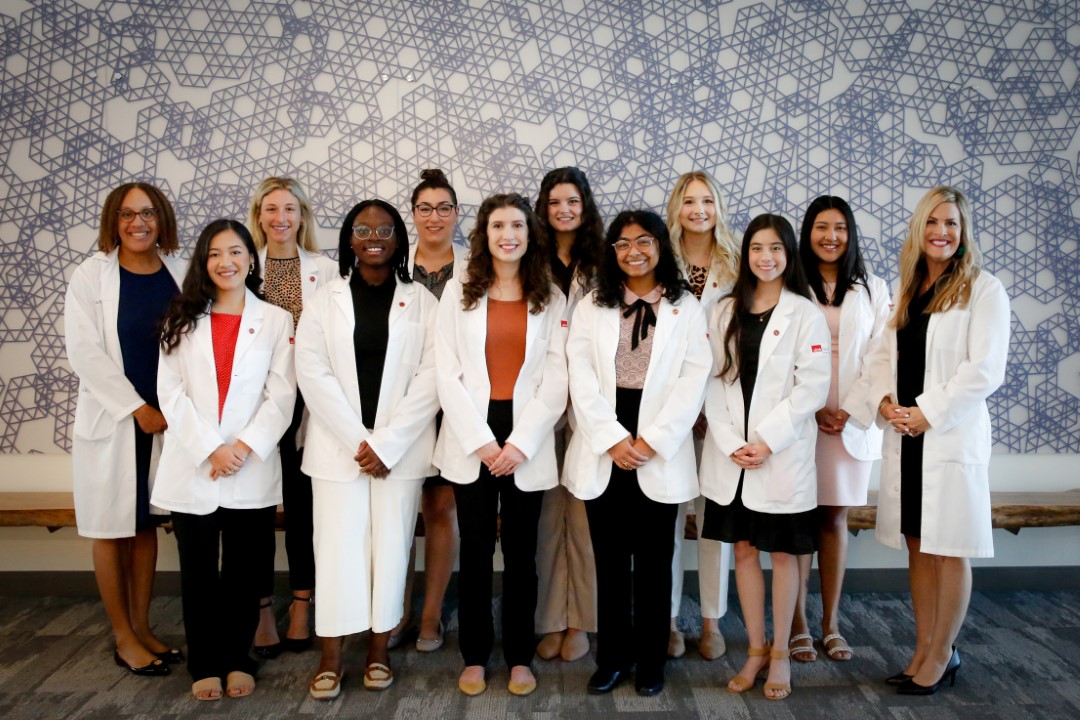 The School of Nursing BASS Program, which is offered in parallel with the BSN program, is a co-curricular opportunity for UTMB baccalaureate Spring entry nursing students interested in fostering their skills in advocacy and policy with a special focus on women's health equity. These students also will explore health disparities for vulnerable populations while developing real-time, student-led education and bedside support for pregnant incarcerated women.
Highlights
Offers a unique experience for those seeking to become advocates for at-risk populations while fostering cultural competency, scholarship engagement, and leadership skills.
Opportunities to explore how the concepts can impact practice and outcomes for the communities they serve.
Provides mentorship and shadowing experiences, as well as real-time patient engagement and education for incarcerated mothers.
Program Details
Each BASS student cohort (up to 10 students) will participate in 2 modules per semester. These modules will rotate throughout each academic year, so students complete all six before graduation. Students will experience unique opportunities such as shadowing nurse lactation specialists, attending events related to nursing advocacy and professional engagement, and engaging with nurse and community leaders who care for vulnerable populations.
Students will explore how to mitigate health disparities in maternal and population health settings through newly acquired skills and the promotion of health equity. Students will also participate in special events designed to promote advocacy growth, including a panel discussion with local nurse leaders, and community leaders as well as events that broaden their perspective on women's equity health issues and how the influence of policy and advocacy can impact patient outcomes. Students must maintain a 3.0 GPA during the BSN program.
BASS Program Timeline
BASS Values
To promote a transformative experience that produces nursing advocates that will advance the nursing profession now and in the future.
Preparing professional nurses to seek opportunities their role provides.
Fostering an understanding of advocacy to discover how policy impacts practice and vulnerable populations.
Selection
10 entering BSN Traditional students selected each Spring semester
Interested students submit short answer application and letter of recommendation from someone who can attest to their leadership and advocacy potential
Applicants reviewed and selected by School of Nursing faculty, leadership, and collaborators
An interview may be offered for final candidates
Responsibilities
Attend and complete all 6 program modules, completed over 3 semesters in concurrence with the BSN program
Compile an advocacy and professionalism portfolio
Short reflection on module sessions
Prepare policy brief on topic of related legislative interest
End program project related to health equity, policy or advocacy
Attend BASS scheduled meetings and events
Must maintain a 3.0 GPA throughout the BSN program
Benefits
At no cost to the participant, students will be challenged and engaged in unique activities that build confidence and leadership competencies including:
Strengthen skills in patient education, patient interaction, and refinement of the helping relationship for vulnerable populations
Increased awareness of ethical and human rights issues and policy impacts on historically excluded populations
Increased self-confidence and self-efficacy in communication skills
Additional specialty nursing focus: obstetrics, gynecology, community, and infant care
Service opportunities with vulnerable populations- Population Health clinical hours (3rd semester)
Program Modules
Each cohort of BASS students will participate in two modules per semester. Modules will rotate so that students complete all six prior to graduation. Through these modules, students will explore how to mitigate health disparities in maternal and population health settings through newly acquired skills and promotion of health equity. Depending on the module's activities, students can expect to spend on average 4-8 hours per module. Modules will be scheduled to avoid class/lab/clinical time conflicts. Concepts covered include:
Meet our 2023-24 Cohort BASS Students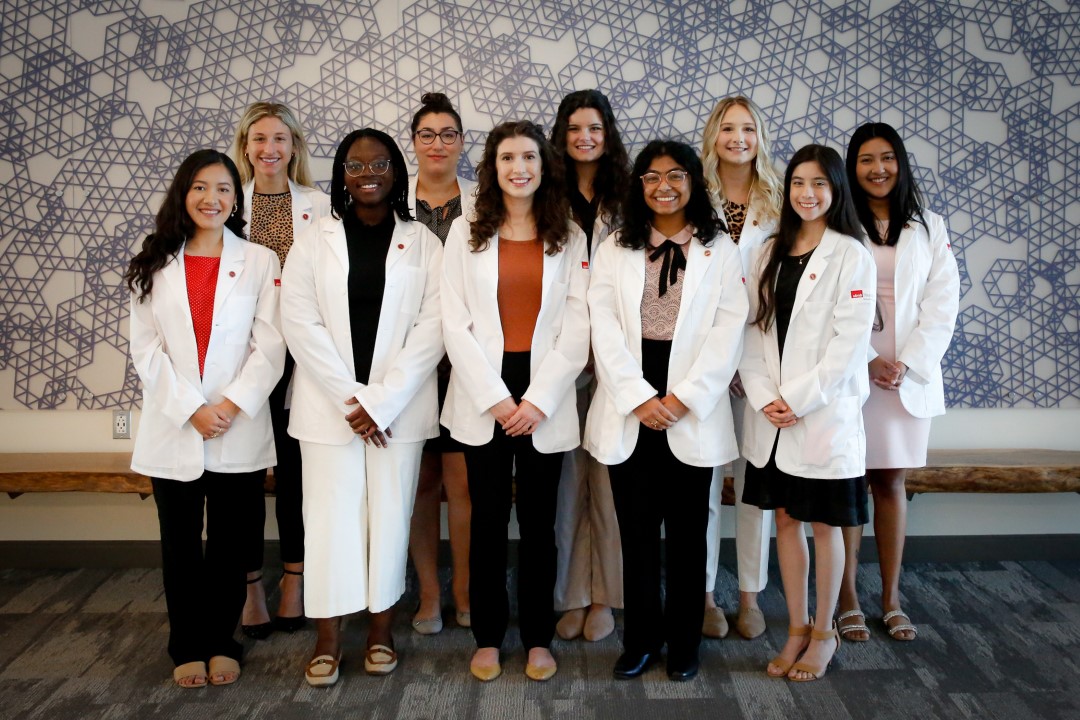 ---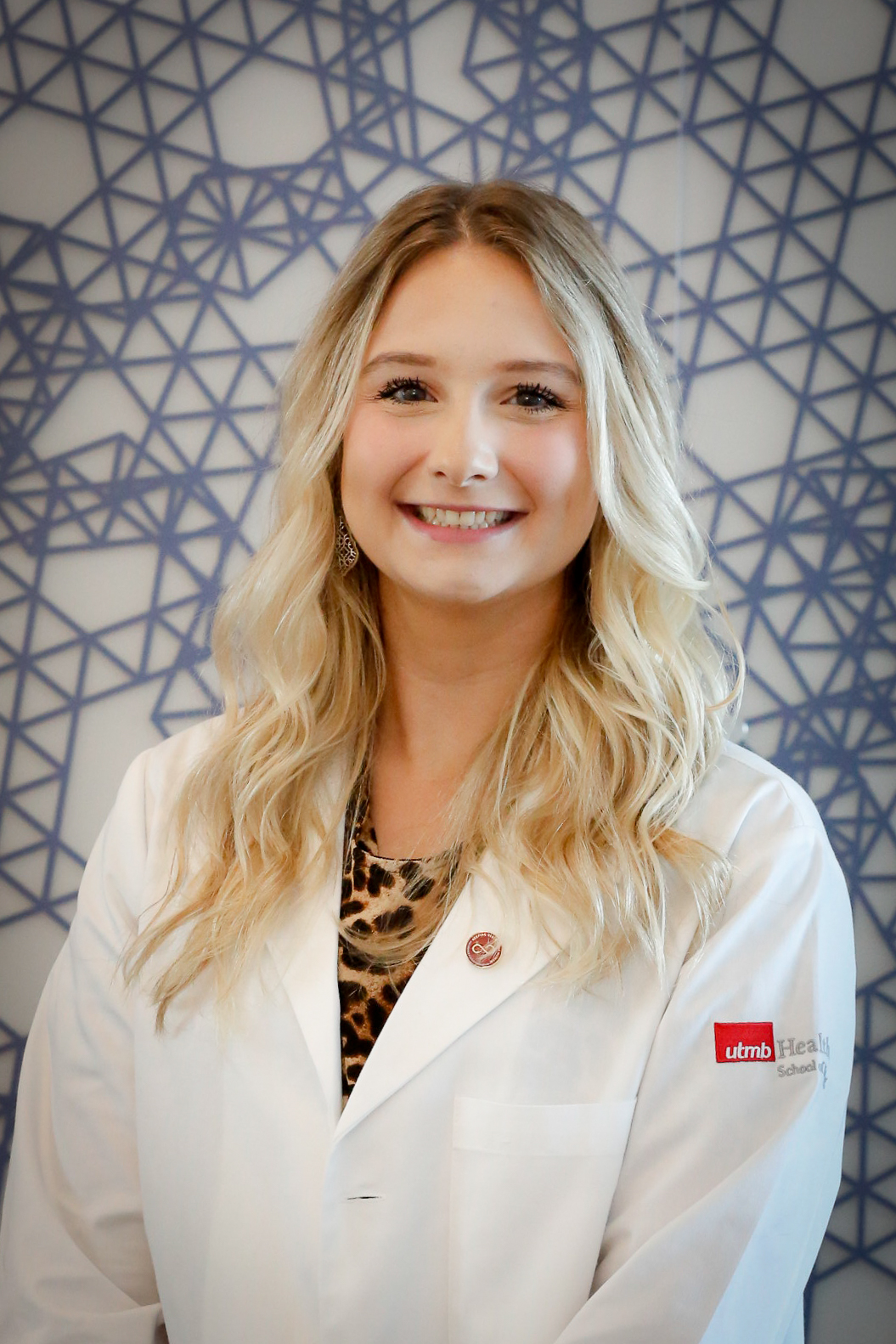 Reggie Frederick was born and raised in Port Lavaca, Texas. She is 21 years old, and she graduated from Calhoun High School in 2020. She went to Victoria College to receive her prerequisite course to apply to UTMB along with a Phlebotomist Certification. She has been interested in the healthcare field since middle school. She is very excited about where this journey is going to take her! I am very excited about being a part of this program because I have a passion for women's health. I am excited about the opportunities and experience this program will bring me and I am ready to learn!
---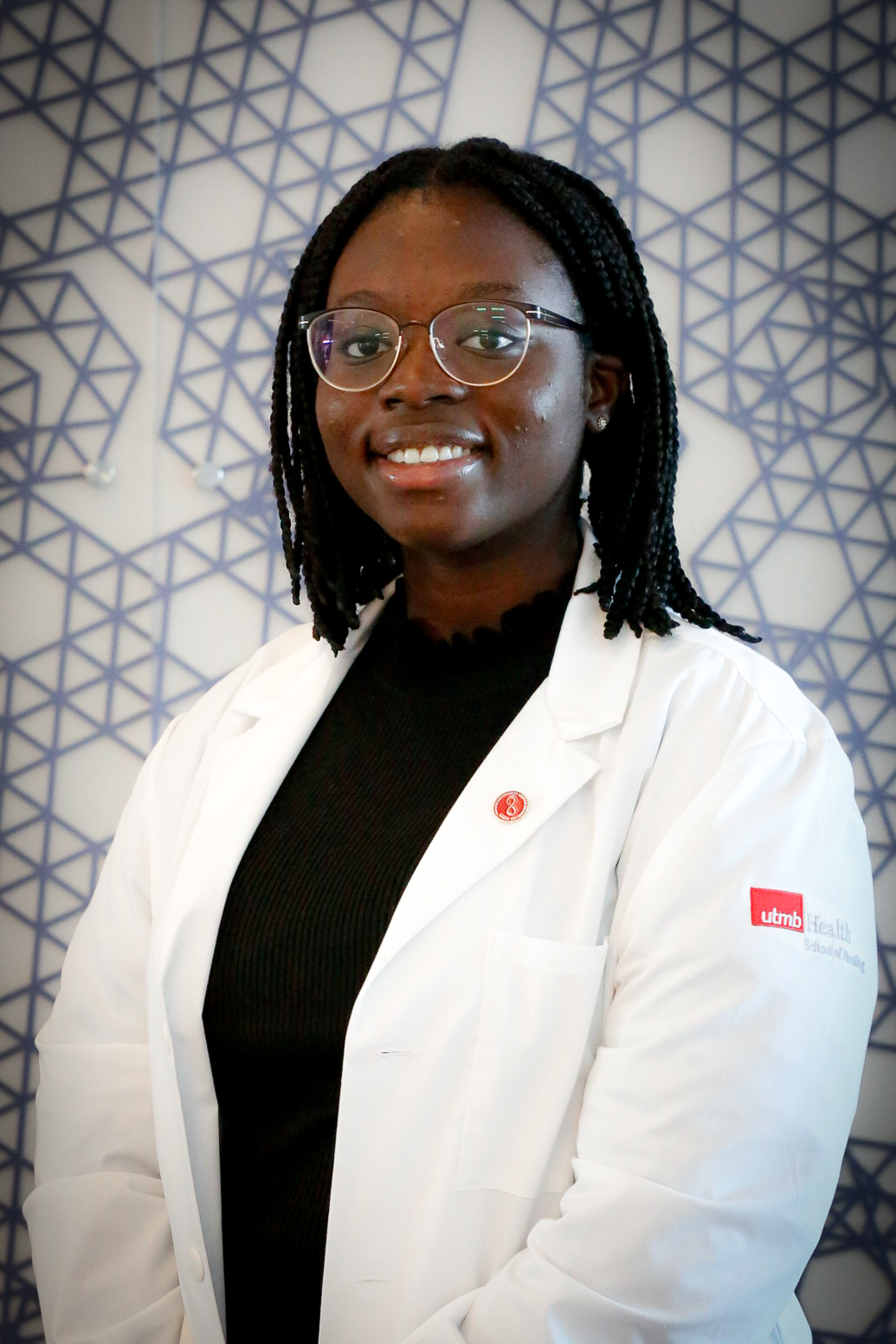 Manelle Mensah began her path to healthcare in high school. She participated in leadership health conferences, volunteered at Houston Methodist, and mentored elementary students through Health Occupations Students of America (HOSA). These opportunities cemented her passion for serving her community. She earned her Associate of Science in the Honors Program at Lone Star Community College while completing her licensure as a Certified Nursing Assistant. As a Bass Member, I aim to give back to my community. I look forward to building connections and working with fellow ambitious future leaders. I am ready to take on this unique opportunity to learn, educate, advocate, and challenge health disparities within vulnerable populations. I aim to promote women's success and leadership, and independence.
---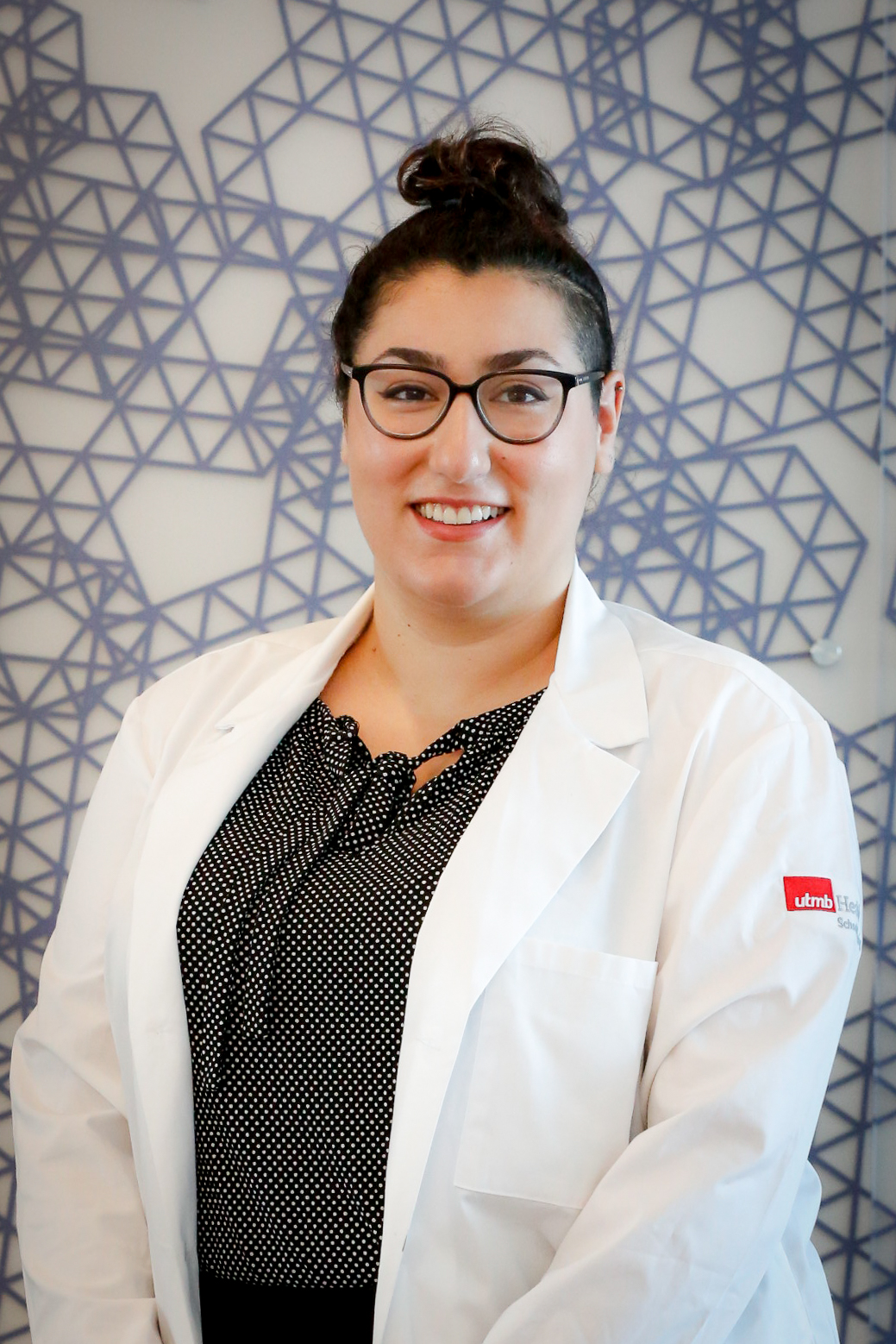 Keana Asadifar was born and raised in Houston, TX, where she graduated from The University of Houston with a B.S. in Public Health and a minor in biology in 2018. She has worked in healthcare for 10 years doing a variety of jobs including pharmacy technician, medical scribe, and research coordinator. She has always been interested in health science, and is now excited to advance her career of service through nursing. I am excited to be a member of the BASS program. During college, I became interested in public health, health disparities, and research. However, I quickly learned that I wanted more patient and community interactions. I learned that nursing would be an arena where I could have the privilege of taking care of people while also staying involved in health research and policy. I am looking forward to expanding my knowledge base on culturally competent healthcare and health equity.
---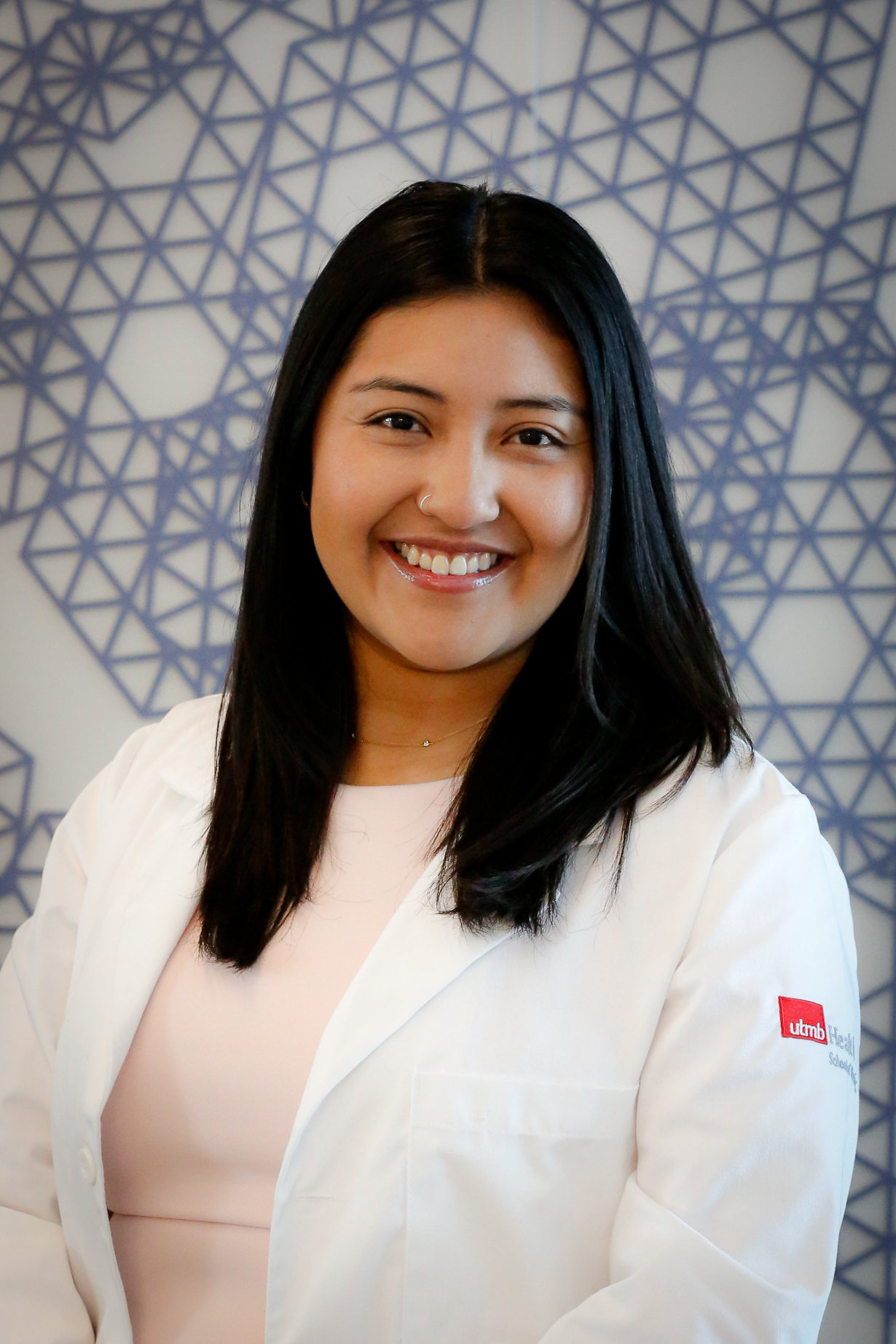 Ana Contreras was born in Mexico and raised in Dallas, TX. She graduated high school in 2014 and attended Texas A&M University, where she received her Bachelor's of Science in Biomedical Science, class of 2018. She went on to become a certified clinical medical assistant and worked until she decided to return to school for her BSN degree. She always knew she wanted to continue her education in health care and is very glad she can be a part of the BASS program. I'm so excited to be a part of the BASS group. I can't wait to see where the journey takes us professionally and what we learn in order to provide the best patient care to all. Once we graduate, I know we will carry this experience with us for the rest of our careers.
---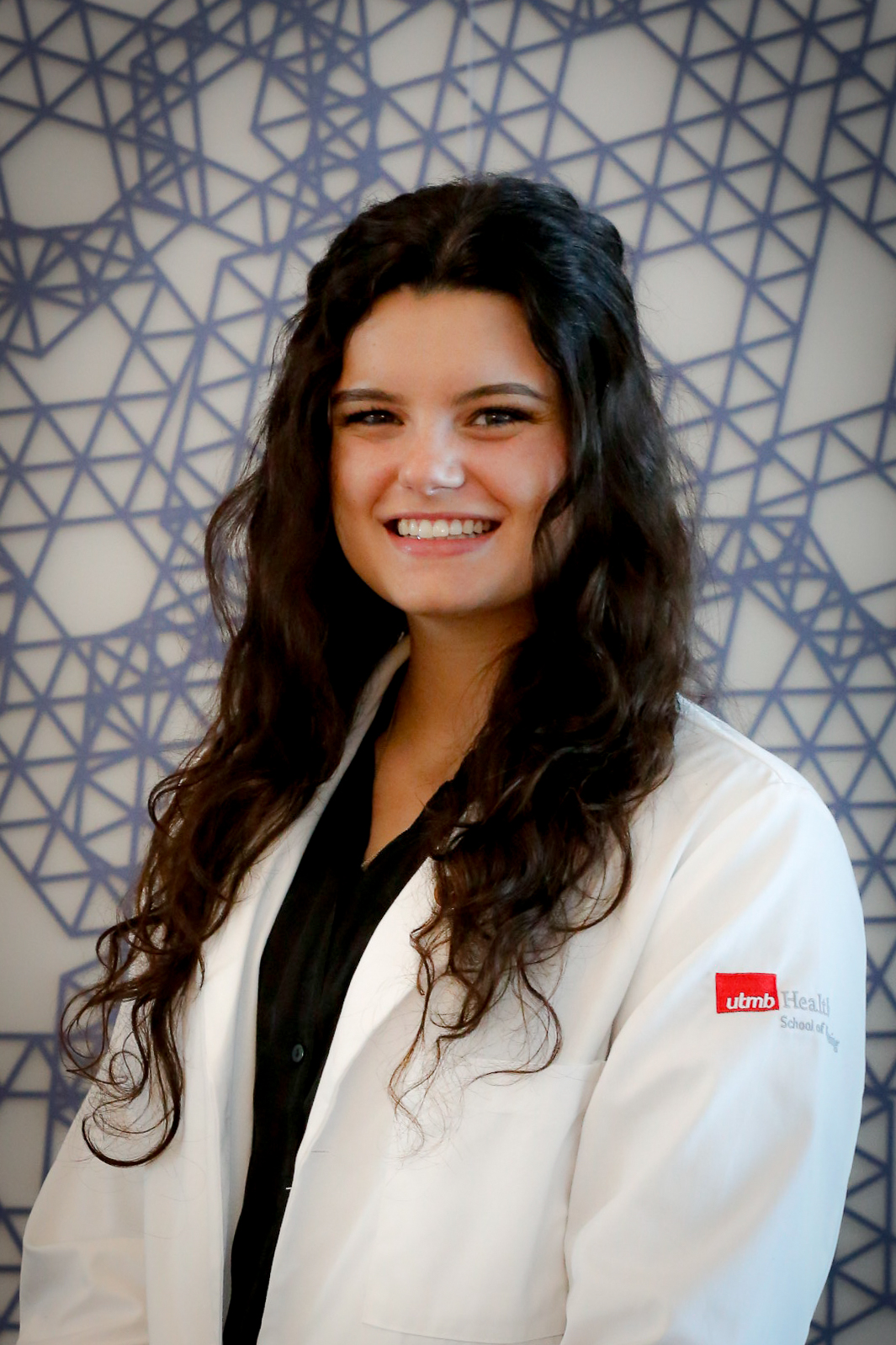 Courtney Loth was born and raised in Dallas, Texas. She graduated from Texas A&M University, Summa Cum Laude, where she received her Bachelor's of Science in Allied Health, and minor in Psychology. Health care has always been a passion of hers, and she found that nursing was the perfect way to combine her love for learning with her love for others
Women's health equity has always been something I am extremely interested in. Maternal health disparities are very present in today's society, and I am so grateful to be able to serve within the BASS program to work towards counteracting them. I know the experience I gain from this program will be invaluable, and I cannot wait to learn and work alongside the women in this program. I know the knowledge and experience I gain throughout my time here will greatly aid in my future career as a nurse.
---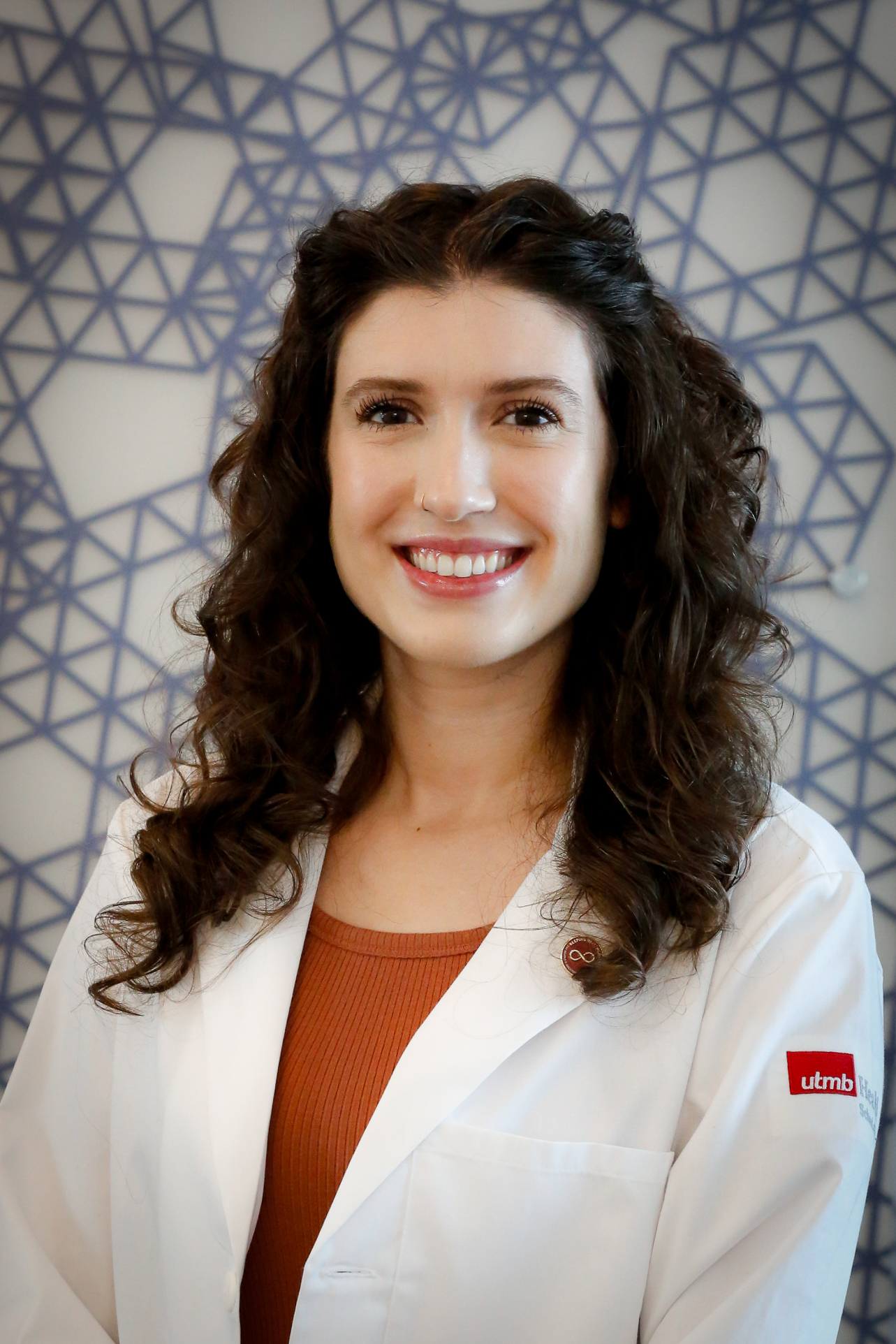 Michaela Lieb was born in Savannah, Georgia and moved frequently throughout her childhood before graduating from high school in 2014. She moved to San Antonio, TX where she received a Bachelor of Science in Biology from Trinity University in 2018. After graduation she moved to Houston and began working in the Emergency Department as a medical scribe. This experience solidified her desire to enter the field of nursing and created a commitment to serving her community. The BASS program provides an incredible opportunity for me to explore my passion for women's health. I am very excited to learn more about the health disparities facing our vulnerable populations, and the policies that affect our care of patients. I am confident this program will allow me to develop my skills as an educator and advocate for my patients and provide me with the tools to improve healthcare within my community.
---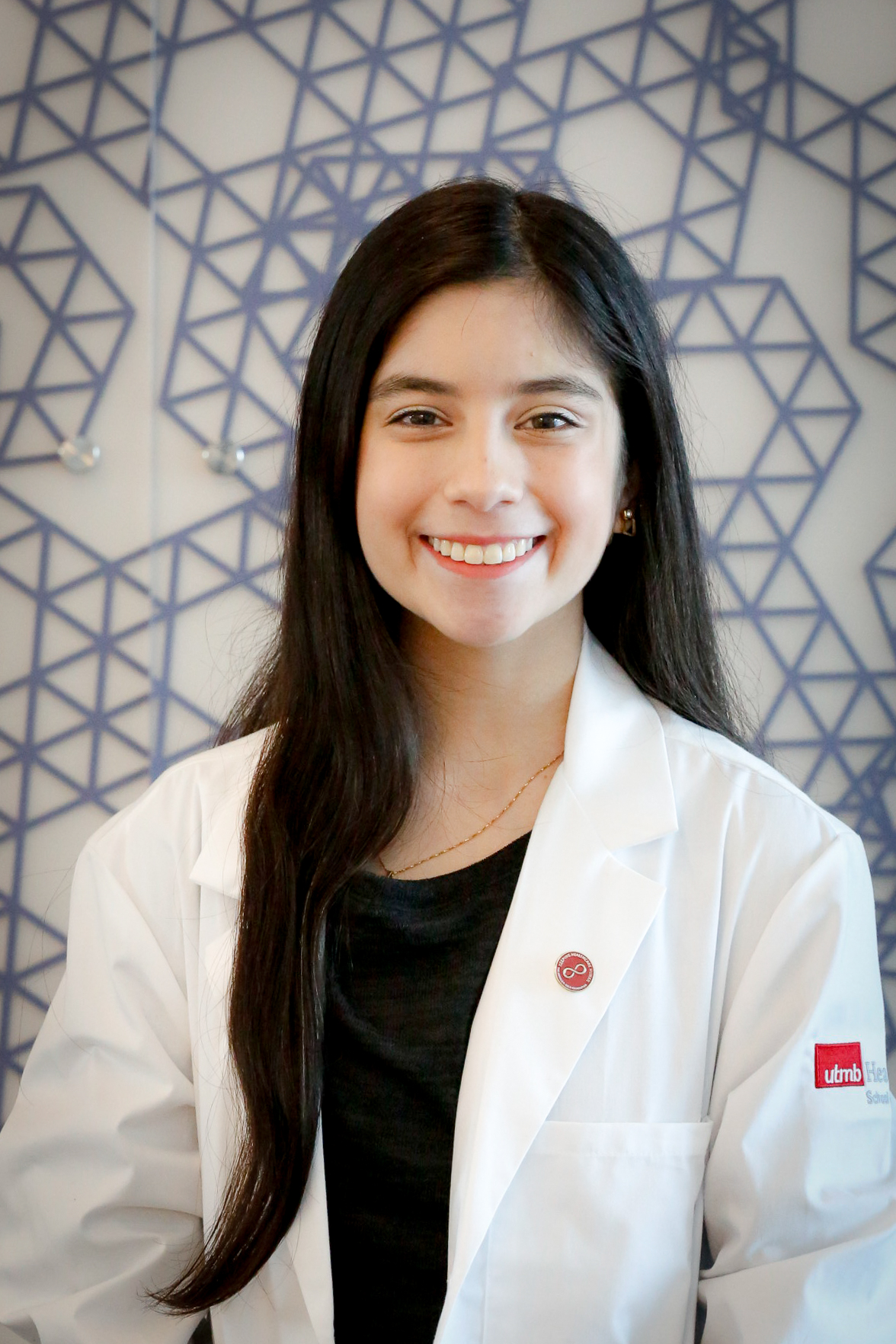 Alejandra Flores was born in Monterrey, Mexico, and moved to Houston at the age of 13. She graduated high school in 2020. Subsequently, she obtained an associate degree in Life Sciences at San Jacinto College. She has a profound passion for patient advocacy and healthcare. She is a current senator representing the School of Nursing and the Editorial/Bylaws chair of the Student Nursing Association at UTMB. The BASS program is designed to enrich the BSN program experience by giving a once in a lifetime opportunity to work with incarcerated women. I believe that every human deserves to have the best medical care possible. Health care personnel have the duty to treat everyone equally. I am honored to have been chosen to take part in this program and I cannot wait to acquire knowledge that will better equip me as a nurse.
---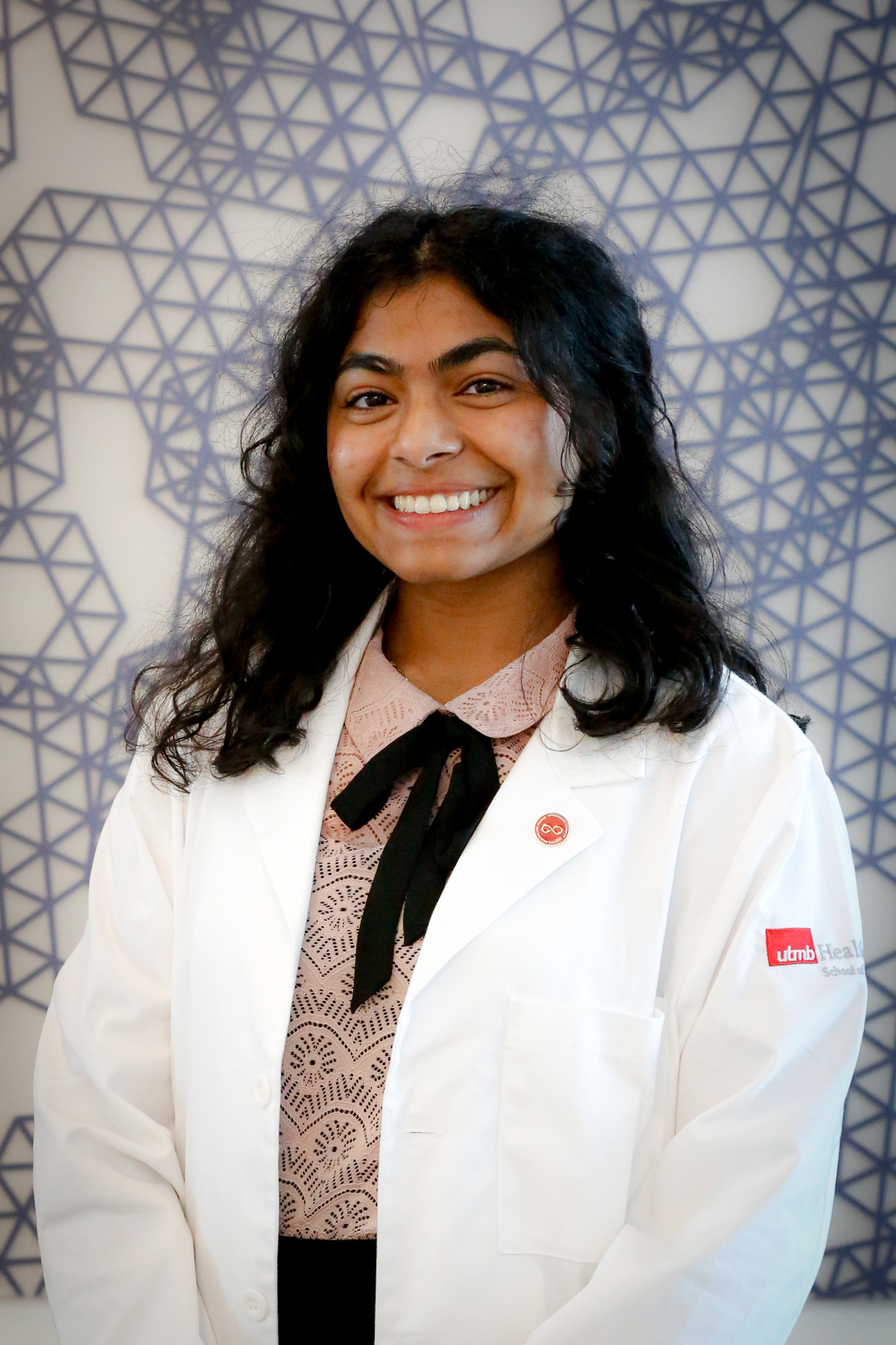 Rohini Fernandes was born and raised in College Station, TX, where she graduated from high school in 2020. She attended Texas A&M University and graduated with a Bachelor's of Science in Allied Health with a minor in Psychology. She has been interested in healthcare since highschool and has a passion for caring for others. I am very excited to work with BASS and look forward to working with pregnant women and growing through this program. I hope to become a strong educator and advocate for my future patients and for health equity.
---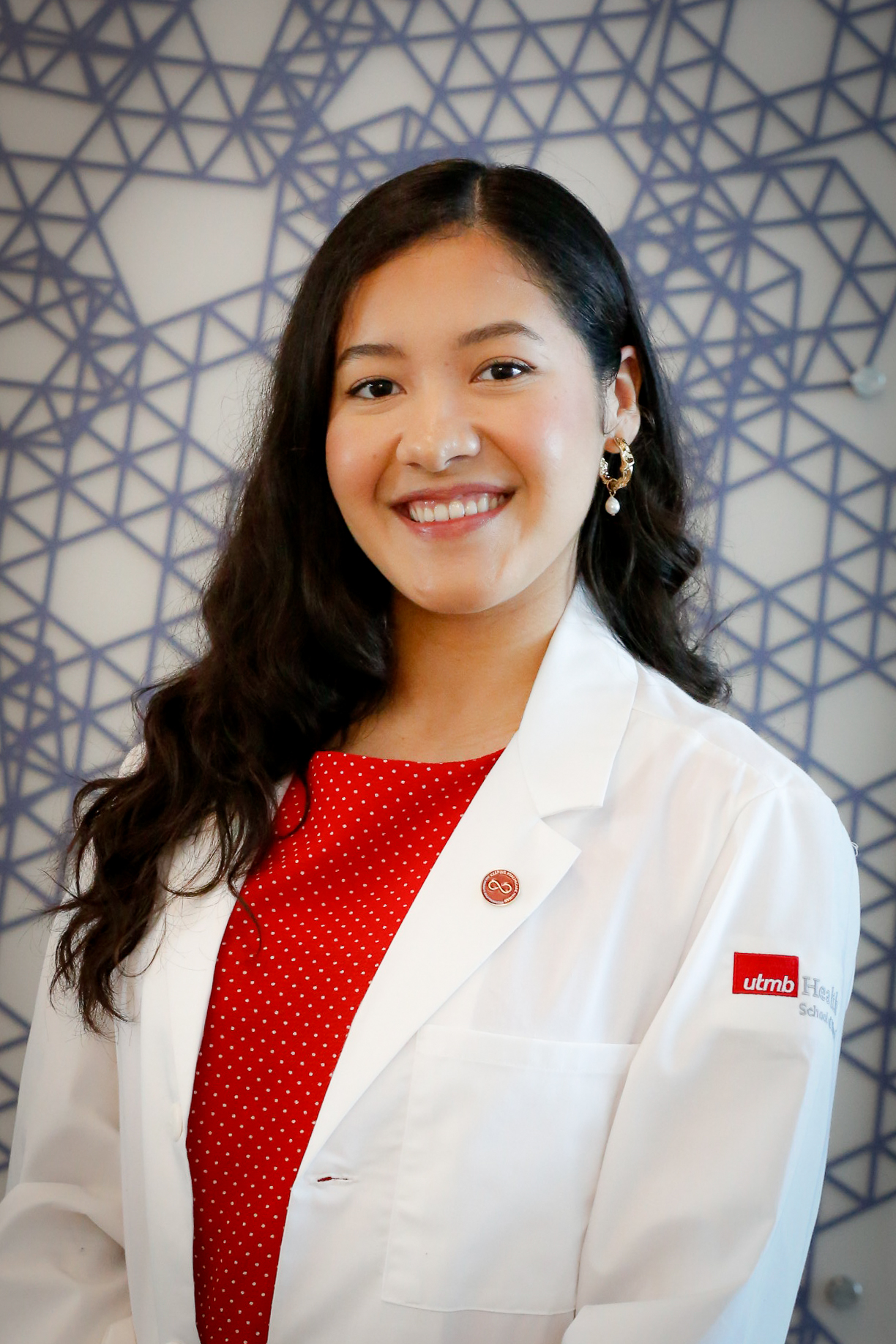 Lesley Alvarado was born and raised in the Rio Grande Valley where she graduated high school in 2019. She moved to San Antonio where she attended San Antonio College and transferred to Texas A&M San Antonio as a pre-nursing major. She has always known she wanted to work in the healthcare field to help others and now, upon getting accepted to UTMB, she is ready to make an impact. So excited to be a part of the amazing women of the BASS team! Having such an opportunity to be a member is a once in a lifetime experience where I can evolve my nursing skills and prepare me for giving patients the best quality of care. It will allow me to see a new perspective in women's health and mother/baby nursing care while revealing the ups and downs of healthcare. I am interested in working in pediatrics so, this program will prepare me with tools that I will carry on graduating.
---
Program Coordinator
Latia Hickerson PhD, MPH, APRN, WHNP-BC
Assistant Professor
BAMBI Advocacy Student Scholars (BASS) Program Coordinator